Awesomers.com Podcast

We're live! Go to Apple Podcasts or Google Play or SoundCloud to find the Awesomers.com podcast. (More platforms coming soon.)
EP 01 - Steve Simonson – Host Steve Simonson Explains What an Awesomer is in this First Episode
EP 02 - Danny McMillan - Amazon Marketplace Optimization and 3 Business Models to Avoid Risk
EP 03 - Paul Rafelson - Expert Insights about Taxation and eCommerce Laws

EP 04 - Steve Simonson – How to Avoid Being Scammed

EP 05 – Steve Simonson – Steve Answers Live Questions from The Awesomer Army of Listeners

EP 06– Matt Clark – Core Principles of Problem Solving, Networking, andEntrepreneurship

EP 07 - James Thomson - Expert Insights on the Specifics of Being Successful on Amazon

EP 08 - Steve Simonson - The E-Myth Revisited Book Review

EP 09 - Steve Simonson - 7 China Mistakes and How to Avoid Them

EP 10 - Barth Getto - The Significance and Origin of a Cooperative: How They are Beneficial

EP 11 - Jeff Cohen - Expert Insights on Future of eCommerce: Leveling Up Your Game

EP 12 - Liz Herrera - The Importance of Investing in Yourself

EP 13 - Steve Simonson - The One Minute Manager Meets the Monkey Book Review

EP 14 - Steve Simonson - Live Questions and Answers From the Army of Listeners

EP 15 - Michael Pinkowski - Parsimony: Creating 10 Thousand Entrepreneur Millionaires

EP 16 - Kevin King - Expert Insights about Taking Action and Finding Solutions

EP 17 - Yev Marusenko - 5 Methods of Tracking and Placing Ads that Convert to Sales and Profit
EP 18 - Steve Simonson - Strengths Based Leadership by Tom Rath and Barry Conchie Book Review

EP 19 - Manny Coats - How to Add Value to Your Products with Meaningful Collaboration

EP 20 - Hugh Taylor - The Importance of SEO and Getting Your Profile Found on LinkedIn
EP 21 - Rich Goldstein - Product Patents: How they work, the Types and More

EP 22 - Paul Baron - What are Messenger Bots: How to Use Them With Your Sales Funnel

EP 23 - Tyrone Odiowei - The Importance of Having an Awesomer Mindset
EP 24 - Huy Q Nguyen - Learning and Exploring New Business Tactics
EP 25 - Steve Simonson - Built to Sell Book Review

EP 26 - Steve Simonson - The Importance of Finding Your Why

EP 27 - Casey Gauss - Expert Tips on Sourcing, Launching, and Selling on Amazon

EP 28 - Jerimiah Kovacs - 3 Phases of Book Keeping and 3 Ways to Approach Sales Tax

EP 29 - Nathan Hirsch - Valuable Insights: Hiring Pre-Vetted Freelancers Specialized in E-commerce
EP 30 - Tess Davis - Building Brand Awareness and Avoiding Common Launching Problems

EP 31 - Will Moffett - Expert Tips on E-commerce Entrepreneurs Scaling and Growth

EP 32 - Steve Simonson - Love Yourself Like Your Life Depends On It Book Review

EP 33 - Brad Axelrad - How to Transform Your Fears Into Strengths

EP 34 - David Somerfleck - The Importance of Web Design Lead Generation and SEO

EP 35 - Karl Kronenberger - Trademarks Copyrights Cybersquatting and Other Legal Terms

EP 36 - Mario Porreca - The Importance of Mindset Transformation

EP 37 - Steve Simonson - Steve Answers Live Questions from The Awesomer Army of Listeners

EP 38 - Liran Hirschkorn - Why Personal Development is Intellectual Equity.

EP 39 - Steve Simonson - The Power of the "Dear John Letter" in Making Your Voice Heard by Amazon

EP 40 - Frazer Rice - Wealth Actually Book Intro: The Importance of Working with Financial Experts

EP 41 - Regina Perterburgsky - Building Brands with 13 Secrets of Amazon Entrepreneurs
EP 42 - Andy Paul - Having the Right People to Build Relationships
EP 43 - Tom Jackobs - Story Telling: Making an Emotional Connection that Transcends Sales Process
EP 44 - Jamie Birch - Using Affiliate Marketing to Influence Consumers Worldwide
EP 45 - Andy Slamans - Expert Insights on Strengthening and Scaling Your eCommerce Business
EP 46 - Michael Pinkowski - Good to Great Book Review
EP 47 - Jay Kali - Have a Healthy Well Balanced Life as an Awesomer
EP 48 - Jason Berkowitz - SEO is Not Dead: Why SEO is Still a Crucial Part of Digital Marketing
EP 49 - Mitch Russo - The Powerful Benefits of Having an Accountability Partner
EP 50 - Simms Jenkins - Why Email Marketing Should be the Cornerstone of your Digital Marketing Strategy
EP 51 - Taz Ahsan - Balancing a Successful Amazon Business and a Day Job
EP 52 - Trent Dyrsmid - Built to Scale: How Systems Drive Business Growth
EP 53 - Steve Simonson - Poorly Made in China Book Review
EP 54 - Tim Francis -Why Every Entrepreneur Needs a Great Assistant
EP 55 - Rick Cesari - Billion Dollar Branding with Direct Response Marketing Techniques
EP 56 - Rick Cesari - 5 Keys to Building a Great Brand
EP 57 - Whitney Cole - The Value of Human Connection in Content Marketing
EP 58 - Steve Simonson - Steve's 11 Axioms to Help You Win More in Business and Life
EP 59 - Steven Hoffman - Innovation: Key to Startup Success
EP 60 - Steve Simonson - The Miracle Morning Book Review
EP 61 - Orakara Klettke - An Inspiring Self-Publishing Success Story
EP 62 - Joe Lynch - Logistics Services and Why its Important for your eCommerce Business
EP 63 - Chelsea Cohen - Building your Success by Helping Others Succeed
EP 64 - Shirley Tan - How to use a Crowdfunding Campaign to Launch your Business
EP 65 - John Ramstead - How a Leadership Coach Can Help Lead Your Business to Success
EP 66 - Steve Simonson - Steve Answers Live Questions From Awesomers
EP 67 - Victor Ahipene - Learn How to Become a Powerful Public Speaker
EP 68 - Steve Simonson - Part II Steve's 11 Axioms to Help You Win More in Business and Life
EP 69 - Victoria Mavis - Making the Magic Happen In Your Business
EP 70 - Stefano Starkel - Get Ahead of the Game With Business Automation Software
EP 71 - Steve Simonson - Famous Failures
EP 72 - Greg Silberman - Money Talks - Financial Learning Tips from a Chief Investment Officer Part 1
EP 73 - Greg Silberman - Money Talks - Financial Learning Tips from a Chief Investment Officer Part 2

EP 74 - Greg Silberman - Money Talks - Financial Learning Tips from a Chief Investment Officer Part 3

What is an Awesomer?
An Awesomer is someone who through a series of long-term actions and behaviors has demonstrated that they are not satisfied with normal. They are achievers to a penultimate degree in their own industry specialty or area of interest. There are no monetary criteria to be an Awesomer, in fact, many mega-wealthy people are not Awesomers. Some of them are Normies. Others are even Basics! Awesomers want to thrive; not just survive. Awesomers are trying to improve their lives and the lives of those around them. They are trying to make an impact, in whatever way they can, on the world. Awesomers solve problems in the world. They don't create them. Awesomers are never done learning or improving. To become an Awesomer one must realize the journey to improve is perpetual. In other words, you don't arrive to the land of the Awesomer as a destination. Being an Awesomer means you are on the path of achievement for the sake of improving your life and those around you. Awesomers are 75% more likely to listen to educational or improvement podcasts.**
What is a Normie?
A Normie is someone who is stable and well established in life and ultimately is satisfied with the status quo. They don't want to rock the boat. They don't want to take risks. Normies are satisfied to survive. Normies are fine, just ask them. Awesomers have no problems with Normies. In fact, most Awesomers are surrounded by Normies who are their close friends and even family. More often than not Normies do not understand the plight of the Awesomer so they will warn the Awesomer to "be careful" or "don't do it" or provide other guidance they mean to be helpful, but it is really just negativity that the Awesomer must overcome. We all know and love Normies and we are not criticizing Normies. We're only delineating some of the differences that exist between Awesomers and Normies. Normies are 84% more likely to listen to news about the Kardashians than Awesomers.**
What is a Basic?
A basic is someone who doesn't care about anyone which is often including themselves. They self-sabotage, they create problems, and they are not people that anyone should hang out with. They suck the life out of everyone around them by manufacturing drama, problems, or other nonsense. These people have chosen a path for themselves often by years and years of behaviors and actions which lead them to the life they have today; which is ok with us. We're not judging. We just choose not to have our journey detoured by crossing the path of a Basic. (We also refer to this as the no A-HOLE rule.) 63% of basics have a cell phone only to play games, consume news or "vent" on social media.**
**The preceding statistics for each archetype above is 100% made up. We like to make jokes. But we'll always tell the truth and set the record straight.
The Awesomers.com podcast, hosted by
Steve Simonson
, will showcase some of the amazing origin stories of Awesomers from around the world. There are so many truly inspiring stories from people from all walks of life, but most often the Awesomers that will be focused on will be those who are also entrepreneurs. We'll be launching in the last half of 2018 as we build the systems and a team to support this important effort. We hope you will join us for this exhilarating journey!
We believe in embracing revelry and enjoying the journey. We know we have to work hard, but we do not have to sacrifice ourselves on the altar of #hustle. As much as we admire and respect those points of view, we believe in finding harmony with your long-term personal WHY and your business or work life. Harmony is better than balance.
We agree with Jeff Bezos about this concept of harmony vs. work-life balance.
Are you ready to join us? We hope so. We also hope you will pass the word to other awesomers you know! Only the podcast listeners can determine if this podcast will be enduring and valuable. We'll do everything we can to add value to Awesomers around the world and we'll count on the Awesomer Army to pass on the good word. ;)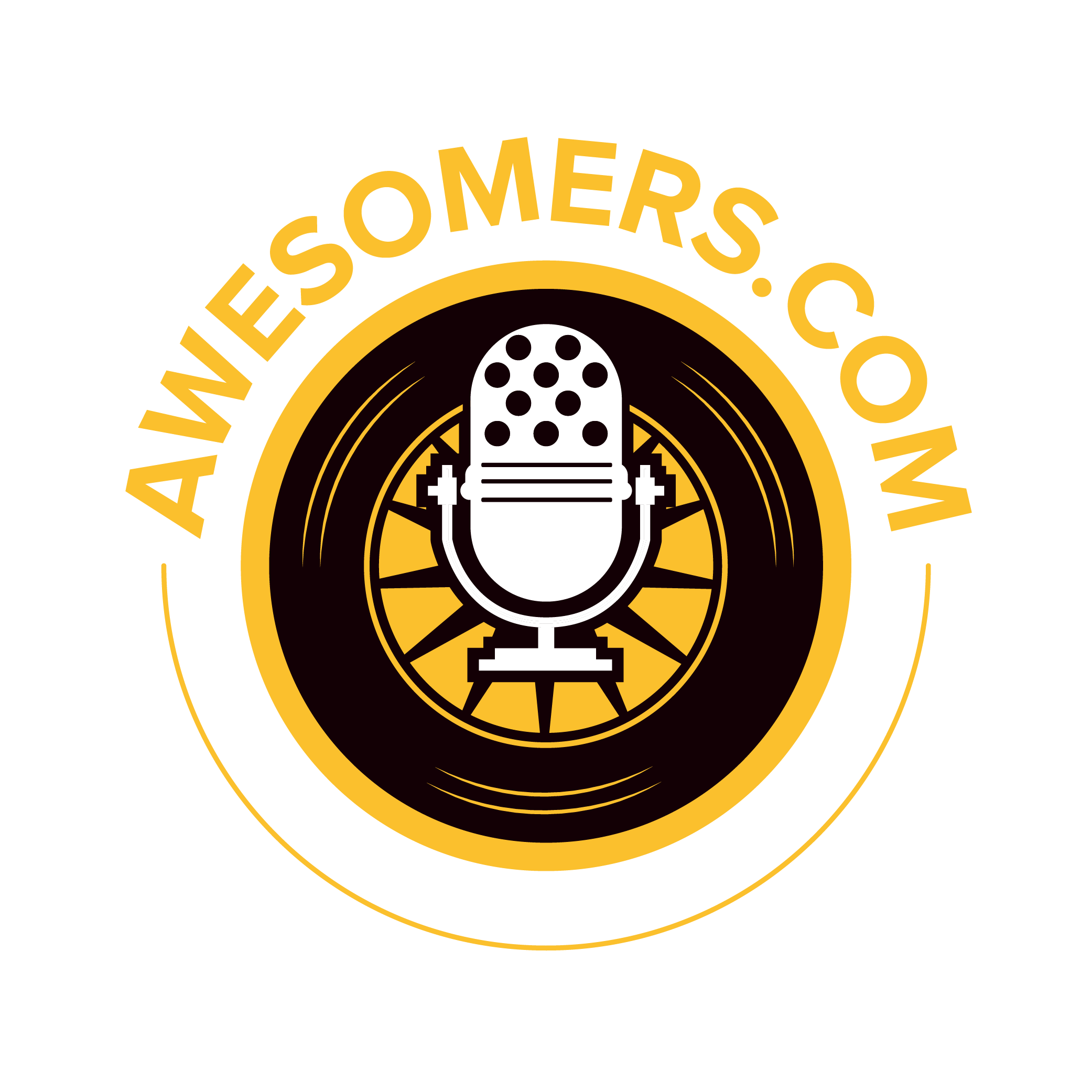 We will have other guests who are authors, subject matter experts, and anybody who we see that is clearly an awesomer. There are so many wonderful guests in the interview queue. We can't wait to start releasing shows.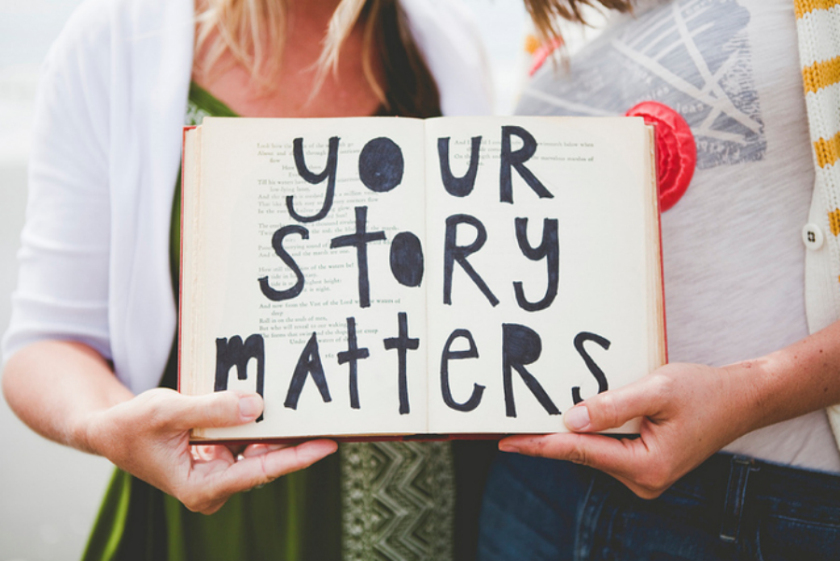 If you are ready to join in the origin story of this podcast by sharing your own story please don't hesitate to reach out to us by going to our
CONTACT US
page.
As we begin this journey we are excited and we'll admit we're nervous. Excited because hanging out with Awesomers is so much fun. Nervous because if we suck at interviewing it will be instantly clear and nobody will listen. Of course, we're prepared as always to follow our own advice: FAIL FAST! We will do at least 180 DAILY episodes and then use that as our milestone to determine the future course of action. If we can't generate at least 6,000 subscribers we will reconsider if we are adding value or not. But we're willing to put the time, money, and heart into the the first six months starting August 1st, 2018.
Our podcast theme will take on these primary formats:
1) Awesomers Origin - We'll talk to an Awesomer about where they came from, the triumphs and tribulations they have faced and how they are doing today.

An Awesomer Origin story is the chance to hear the backstory about the journey our guest took on their road to become awesomer. These stories are incredibly varied and the takeaway is that awesomers come in all shapes, sizes, backgrounds, creeds, colors and every other variation possible. On your awesomer road you will face adversity. That's just part of life. The question as always is how YOU choose to deal with it.




2) Awesomers Authority

- We'll talk to subject matter experts that talk about various topics that would be of interest to other Awesomers who are listening including, but not limited to, starting a business, running a business, best marketing ideas, sourcing in China, organizational development, tools to help your your business more profitably and much more.



3) Awesomers.com BACK TALK

- We'll connect with the Awesomers Army of listeners to answer questions about starting and running an eCommerce business or related topics.




4) Awesomers BOOK OF THE WEEK

- Steve and other "insiders" will share their favorite books and talk about some of the reasons why these books are noteworthy to them. We'll share why we believe learning and knowledge is a critical difference maker when it comes to becoming a leader and ultimately staying on the road to becoming awesomer.



5) Awesomers Insights

- Steve and from time to time other "insiders" will share their knowledge about specific topics to help the listeners improve their knowledge on a subject. We considered calling these episodes noesis shows, but we didn't know how to pronounce the word. By the way, Noesis means: The psychological of perception and learning and reasoning. We would choose this word because we want to help leaders develop into decision machines vs. always looking for an external solution.