Want to hang out with Steve?
EPISODE 133 AWESOMERS.com Podcast for Entrepreneurs, Creators, Thinkers, Geeks and those who aspire to become just like them. ;)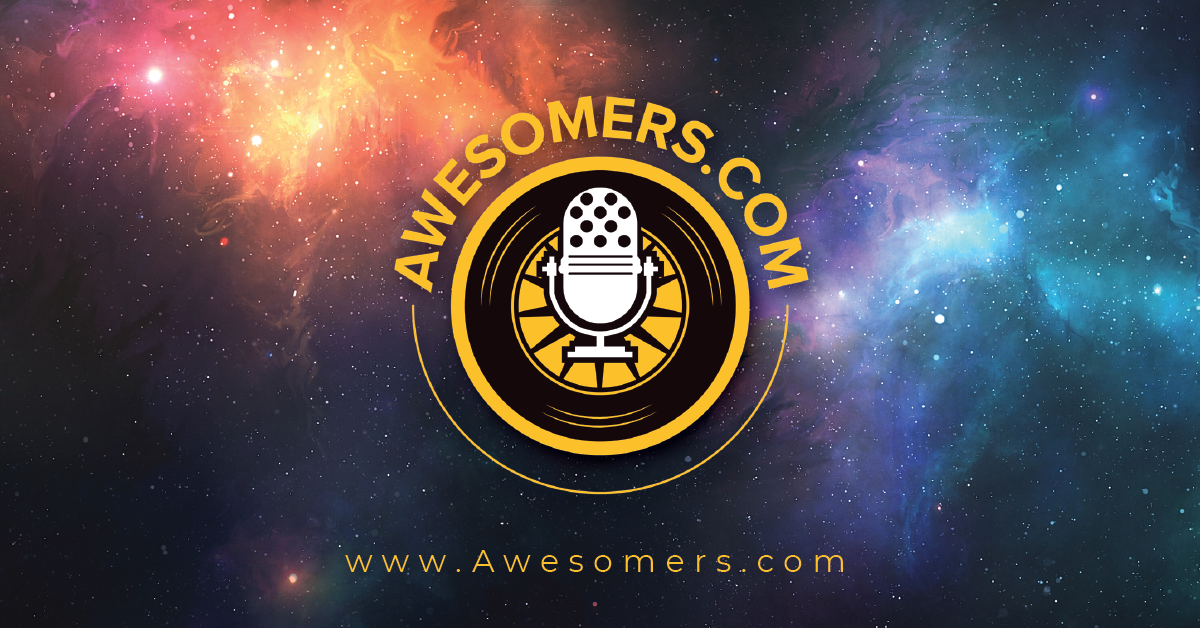 SHOW NOTES:

Steve opened the show talking about the Chinese New Year and pointed out that there is no reason to get too worked up about those who are in the fear mongering businesses who talk about Chinese factories shutting down or 40% of factory workers not returning to the factory. This is normal and this kind of talk happens every year. Although the economic headwinds are strong in China we do not see any signs of massive issues there today.
Steve talked about some of the good news for Amazon Sellers which includes the idea that some FBA fees are being lowered. He went on to suggest that prices will remain elastic and bend with the supply demand curve as it always has. It is welcome to see these fees lowered, but Steve pointed out that using 3PLs or other inventory staging ideas is a smart way to prepare yourself for future unanticipated price hikes which are inevitable.
If you are interested in hanging out with Steve he will be in Costa Rica from Feb 13th-20 at a mastermind event. It will be fun and although that event is exclusive and closed, he is happy to hangout and have a drink when he is not otherwise tied up with the event for any awesomers out there.
https://www.amzandbeyond.com/
How about Traffic and Conversion? Steve will be headed down to San Diego on Feb 22nd and if you are down at T&C go ahead and reach out to Steve on twitter, facebook, linkedin, or your favorite social media and he can tell you where he is going to be each evening after the show. There will be thousands of AWESOMERS in one place.
https://www.trafficandconversionsummit.com
In March come to Vegas and hang out with Steve at the Prosper Show. He will be on a panel with other Amazon Sellers and talk about some of the challenges selling on Amazon, especially at scale.
https://www.prospershow.com
There will be tons of opportunities to hang out all around the Vegas area! Don't forget to use the discount code SPEAKER19 to save $100.00.
If you are in or around Prague in the Czech Republic March 28, and March 29 you should consider coming to the European Seller Conference. Steve will join a panel to help talk about the best ways sellers can grow their business.
https://amzsummits.com
In April Steve will likely pop over to the Canton Fair, probably around Phase 2. It is an extraordinary event and China is now of Steve's favorite places to find the VERY BEST meals on the planet. Yes, for those who haven't dined well in China - you are doing it wrong!
http://www.cantonfair.org.cn/en/index.aspx
In May you should put this on your calendar right now. The Empowery 2019 Seattle Summit. This will be 3 intensive days with Steve with a surprise field trip! This is the most extraordinary value you will find for a hybrid between a conference, training session, and mastermind. IT WILL BE AWESOMER! Get your tickets before the early bird goes away.
https://www.empowery.org/2019-seattle-summit
June brings a MASSIVE Amazon Seller event now called
SELLERCON
. Right now there is a huge discounted rate on the tickets so you should grab that bargain right now. It is predicted that over 3000 sellers will converge on Vegas for an unforgettable event. It's possible Steve may even speak there again... ;) To see a past speech go here:
https://youtu.be/rxSOgx579Rk
As a bonus, if you use this -->>
SELLERCON
<<-- link you can use the SELLER20 discount code to save even more. Plus Empowery shareholders who use that earn additional cash back.
As a triple bonus those who use the link can join a special VIP Invitation list for a casual no-host meet up with Steve Simonson in Vegas during the event. It will be your chance to come and hang out and talk business. Once you make your purchase just goto empowery.com/contact to get your name on the VIP Invitation list. :)
Thanks for being awesomer!
Steve Simonson has no personal affiliate deals with any of the named resources and his time is volunteered for the benefit of the Empowery eCommerce Coop.
Do you agree with Steve's comments on today's show? Connect with us using the below or find Steve on twitter or instagram @stevesimonson and let him know just how wrong he is. ;)
The audience will still be able to keep in touch with the team online through the
website
and the
Facebook page
.
Please take a minute about engaging with the show's sponsors if you find what they're doing as valuable to you.
For the avid listeners, Steve wants to thank you personally for listening and if you haven't already would you please subscribe and leave a review?
So, sit back and listen to today's episode as Steve further discusses the show's path and plan.
Check out the
Empowery.org
site to learn more about the Empowery membership, vendorship, or affiliate partnership as well as the upcoming conference in Seattle.