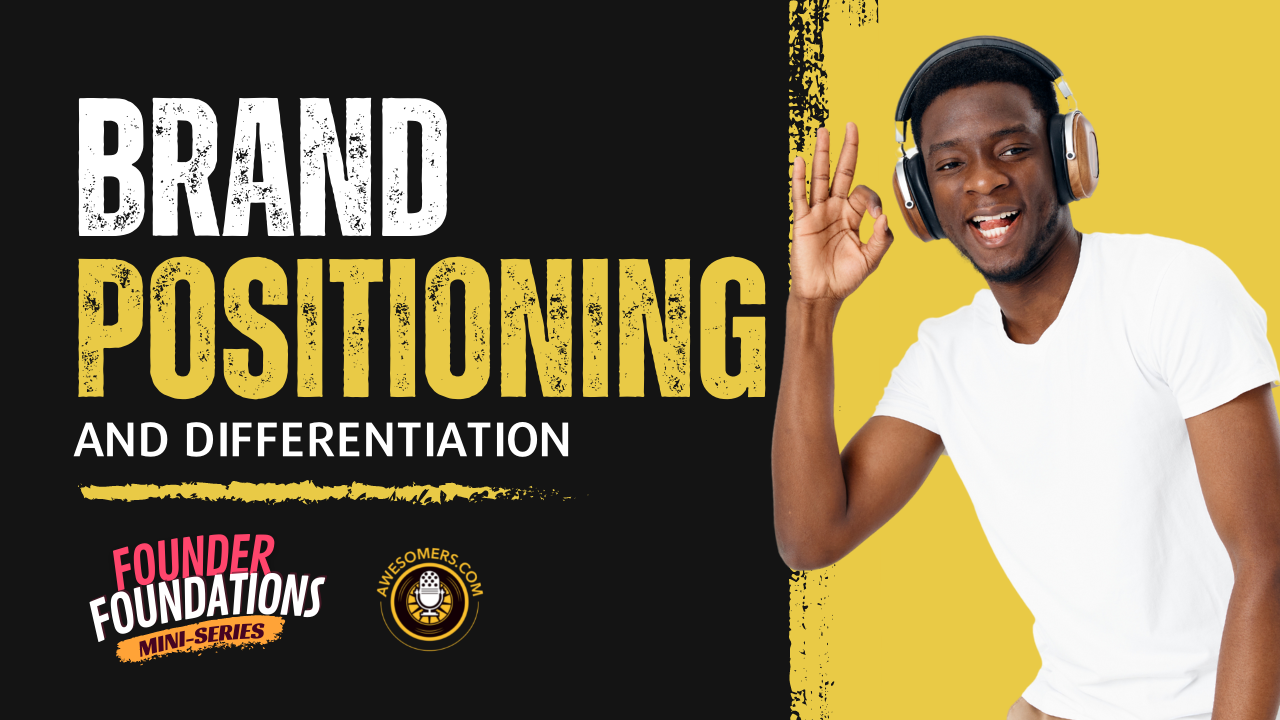 In the previous episodes, Steve discussed the core components of marketing and topics that pushes the business to scale up. In this episode, Steve will talk about Branding and Positioning and the differentiation of the brand so you can tie the whole story together.
Brand positioning - What is it and why you need it? What is your Unique Selling Proposition (UPS)? Who are your Customers and Competitors?
Put your headphones on and get ready to position your brand and understand the difference of what is Positioning and Differentiation.