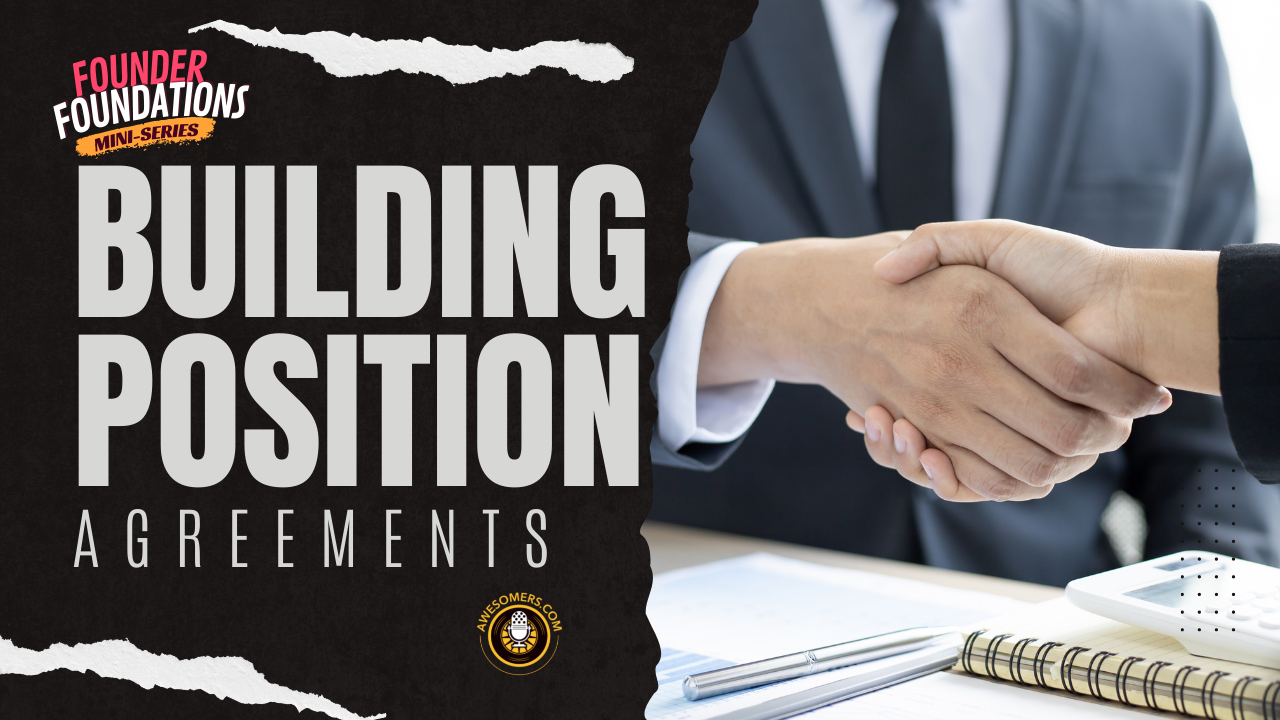 We are coming up near the very end and today's episode is the first of the last three. Steve will talk about Building Position Agreements inside the Company.
This is intended to be far looking and in fact, there may be some positions that are still empty or does not exist yet.
Creating a 5-year objective for the Business will help you create Position agreements in every department. Job titles help potential employees find an open position that aligns with their talent and experience. It includes the daily tasks and projects you complete. Every employee has a job position that includes specific duties and responsibilities that help the company reach its goals.
The Company and management team evolves over time. Members of your team may wear several hats until the company grows and the company can afford the additional team members.
For more Awesomers podcast episode, click https://awesomers.com/podcast
If you have not subscribed to the Awesomers YouTube channel yet, press that SUBSCRIBE button https://www.youtube.com/@awesomers
If you are also on SoundCloud, follow Awesomers SoundCloud by pressing that FOLLOW button https://soundcloud.com/awesomerspodcast