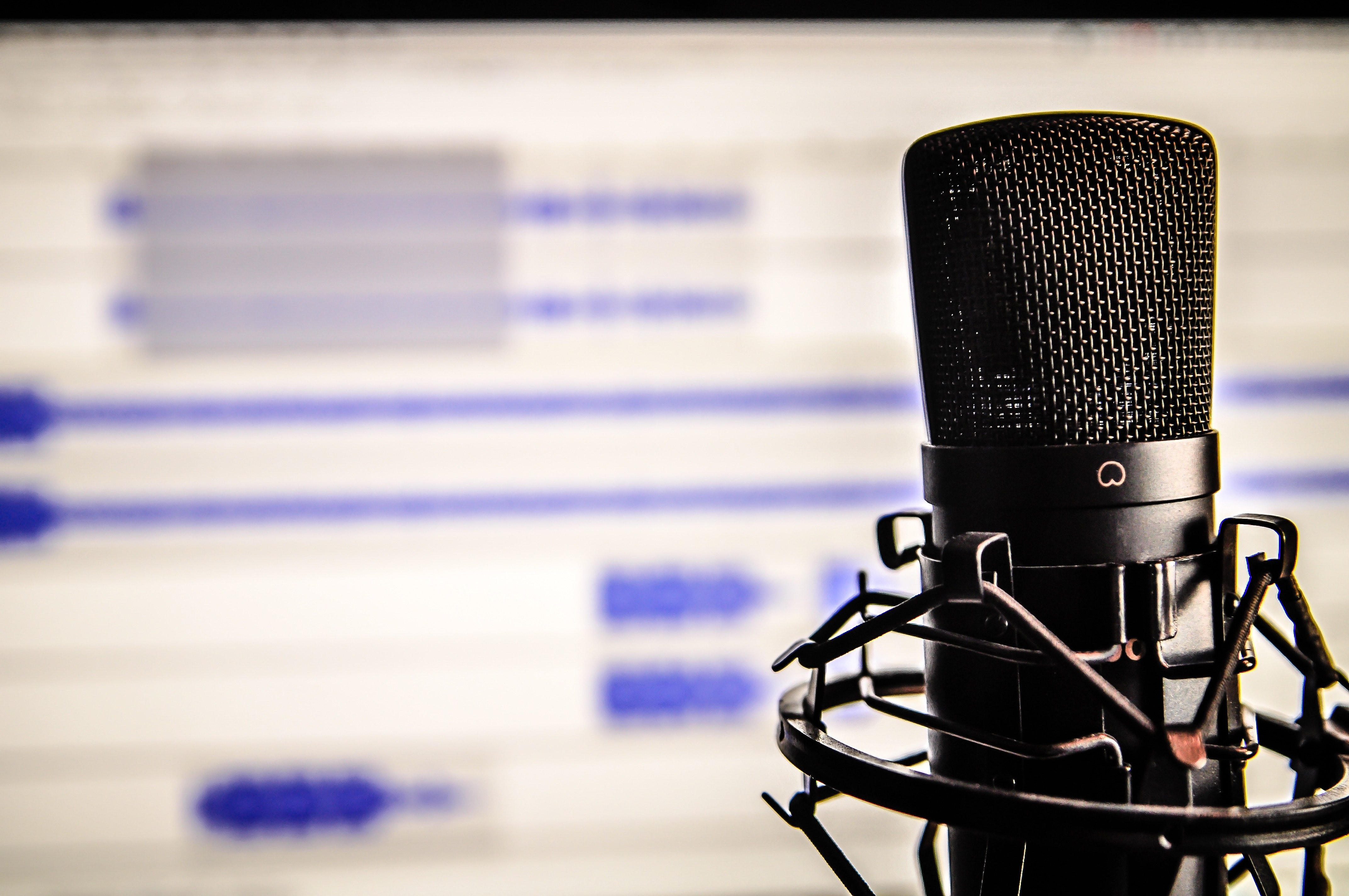 Amazon Project Zero
Is this real brand protection or an Amazon PR Move?
EPISODE 137 AWESOMERS.com Podcast for Entrepreneurs, Creators, Thinkers, Geeks and those who aspire to become just like them.
---

---
---
PODCAST SHOW NOTES
Amazon FBA Sellers and Amazon Project Zero
Where can I see more information about Amazon Project Zero? ---> CLICK HERE
How to join the Amazon Project Zero Waitlist? ---> CLICK HERE


How can I see the Amazon Project Zero FAQs? ---> CLICK HERE
1) What is Amazon Project Zero?
Amazon Services, which is responsible for the marketplace and all Amazon FBA Sellers has developed the Amazon Project Zero in response to the ongoing epidemic of counterfeit items and brand hijackers. Using the word epidemic is our own characterization of the wild west situation that is often at play on the Amazon marketplace which can devastate sellers and negatively impact the shopping experience at Amazon.com.
In fairness, here is Amazon's official declaration about Amazon Project Zero: "We are excited to announce Project Zero, a new program that empowers brands to drive counterfeits to zero. Project Zero combines Amazon's advanced technology, machine learning, and innovation with sophisticated knowledge that brands have of their own intellectual property and how best to detect counterfeits of their products."


2) How can I join the Amazon Project Zero program?
Right now Amazon is limited the program to certain brands that were invited. Although this is common in the beta phase to be sure the flow of the concept and services offered are working, you do have to wonder why the big PR push about it if most sellers don't have access. The project starts in the U.S. only, but there are counterfeits worldwide. One argument is that Amazon is trying to send a strong signal to the bad actors who perpetrate this fraud on the Amazon marketplace on a regular basis, basically telling them their time is up. Another perspective is that this is only a PR stunt to reduce the bad publicity that Amazon has been getting in recent months related to the rampant sales of counterfeit items.
Here is the official statement from Amazon: "Project Zero is currently an invite-only experience available in the U.S. We are adding brands as quickly as we can, while ensuring a high quality experience. Brands that are not yet enrolled should join the waitlist and we will let them know as soon as we are ready to add them.
3) How will Amazon make Project Zero effective against counterfeits?
Amazon has stated that they will use 3 primary tactics to battle the ongoing abuse of the marketplace to reduce the poor selling experience that consumers face when buying a fake product. The brands also have a HIGH incentive to see this program succeed since many times the brand itself gets blamed for a poor quality knock off.
Tactic 1: Automated Protections
Amazon has proclaimed that their "new" automations scan 5 Billion product listing updates every day looking for suspected counterfiets. They indicate in their recent press release that they have been testing these new automations with a number of brands, and on average, they proactively stop 100 TIMES MORE suspected counterfeit products compared to the reactive system that is in place currently on brands not in Project Zero and those brands listed on marketplaces outside the U.S.
Tactic 2: Self-Service Counterfeit Removal Tool
Amazon has indicated that new tools will allow registered brands to remove any counterfeit listings (aka hijackers) without the need to suffer through the old process. Currently most Amazon sellers know that getting a hijacker removed is a combination of buying the fake product, documenting the differences between the authentic item and the cheap knock off, submitting that case to Amazon, and then gathering up a rabbit's foot, a bushel of four leaf clovers, and finding religion to pray that Amazon takes quick action. This is often repeated multiple times against the same hijackers.

Amazon claims with project zero the brands will have unprecedented control to remove listings and that those removals will even feed into the automated protections which, when combined with machine learning, can proactively keep out the bad guys.
Tactic 3: Product Serialization
Amazon touts that the advent of product serialization will result in bringing project zero full circle to eliminate counterfeit items on a brand.

The concept of unique IDs on every single product was introduced through the program called Amazon Transparency a couple years back, and this integration with Project Zero seems like a natural fit.
For brands the key factor is that all items must include the unique product ID which must be purchased through Amazon authorized partners and registered with each shipment. This ensures that the brand owner is providing authentic products to Amazon and both Amazon and the consumer can scan the QR code to see the product details and validate the authenticity of the item using a FREE app they can download.

One critical element is that for brands that sell products in other marketplaces, it is still required to place the ID label on the product to insure a complete supply chain. The cost for the program is something that remains a pain point for some businesses. Although the cost per unit is not significant and the price goes down with higher volumes, this new added layer of cost is a result of Amazon's failure to control counterfeit items - yet the brands are saddled with the costs.

There may be no way around this reality, but it feels ironic that the owner of the marketplace is always monetizing every aspect of their marketplace, including our opportunity to pay for Amazon to do the right thing.

Again, in fairness, to Amazon at least they are doing something.
I should also point out in fairness that Project Zero does NOT require a brand to serialize the products, but they indicate that those who do commit to this tactic see the best results.


4) What is the cost of Amazon Project Zero?
Once you are invited there is no cost to enroll in the Project Zero program and take advantage of the enhanced automated protections and the self-service removal tool. However, if a brand decides to implement product serialization it will have a cost of .01 to .05 per unit for the label costs. The more you buy the lower the price. This is consistent with the published pricing from the Amazon Transparency program too.
5) Who is eligible to join Amazon Project Zero?
Amazon has been aggressively pushing the Amazon Brand Registry 2.0 for the last couple years and it has been an improvement. The base requirement for a brand is to have a government issued trademark with each owned brand to allow a brand to assert ownership and gain the added protections.
In many ways the so called protections have been mostly urban legends with many properly registered Brand 2.0 brands still facing an onslaught of hijackers, often on a daily basis.
However, it is important that there is a way of Amazon determining ownership of a brand and a trademark is a good way to do that. The real key is to take that verification of ownership and actually have some kind of tangible protection and that seems to be the genesis of the Amazon Project Zero.

Up until now brand registry is only an additional hurdle that legitimate brands have had to bear, both in terms of hard costs and time, only to watch hijackers continue to steal sales on a regular basis. Perhaps the tipping point will be Project Zero?

Assuming a brand is already registered in the Brand Registry 2.0 those brands would be eligible to join Amazon Project Zero once invited.
Sellers outside the U.S. are anxious to see when Project Zero will be available to them too.


FINAL THOUGHTS:
Join Steve as well as a group of brilliant e-commerce entrepreneurs including Kevin King, Steve Simonson, and many more at the
Empowery Seattle Summit.
(Speaking of Kevin King and Steve Simonson you should find out what the buzz is about over at
kevinandsteve.com
)
Put this event on your calendar right now:
June brings a MASSIVE Amazon Seller event now called
SELLERCON
. Right now there is a huge discounted rate on the tickets so you should grab that bargain right now. It is predicted that over 3000 sellers will converge on Vegas for an unforgettable event. It's possible Steve may even speak there again...although nothing is planned right now. ;) To see a past speech go here:
https://youtu.be/rxSOgx579Rk
As a bonus, if you use this link -->>
SELLERCON
<<-- a little scooby snack will be paid to the non-profit member owned Empowery Co-op.
As an extra bonus, those who use the link can join a special VIP Invitation list for a casual no-host meet up with Steve Simonson in Vegas during the event. It will be your chance to come and hang out and talk business. Once you make your purchase just go to empowery.com/contact to get your name on the VIP Invitation list. :)
Thanks for being awesomer!
Steve Simonson has no personal affiliate deals with any of the named resources and his time is volunteered for the benefit of the Empowery eCommerce Coop.
Do you agree with Steve's comments on today's show? Connect with us using the below or find Steve on twitter or Instagram @stevesimonson and let him know just how wrong he is. ;)
The audience will still be able to keep in touch with the team online through the
website
and the
Facebook page
.
Please take a minute about engaging with the show's sponsors if you find what they're doing as valuable to you.
For the avid listeners, Steve wants to thank you personally for listening and if you haven't already would you please subscribe and leave a review?
Check out the
Empowery.org
site to learn more about the Empowery membership, vendorship, or affiliate partnership as well as the upcoming conference in Seattle.
Neither Awesomers.com nor
Steve Simonson
personally has any affiliate relationships. Any promotion or financial links are
Empowery
links provided for the benefit of that vital non-profit member owned cooperative.