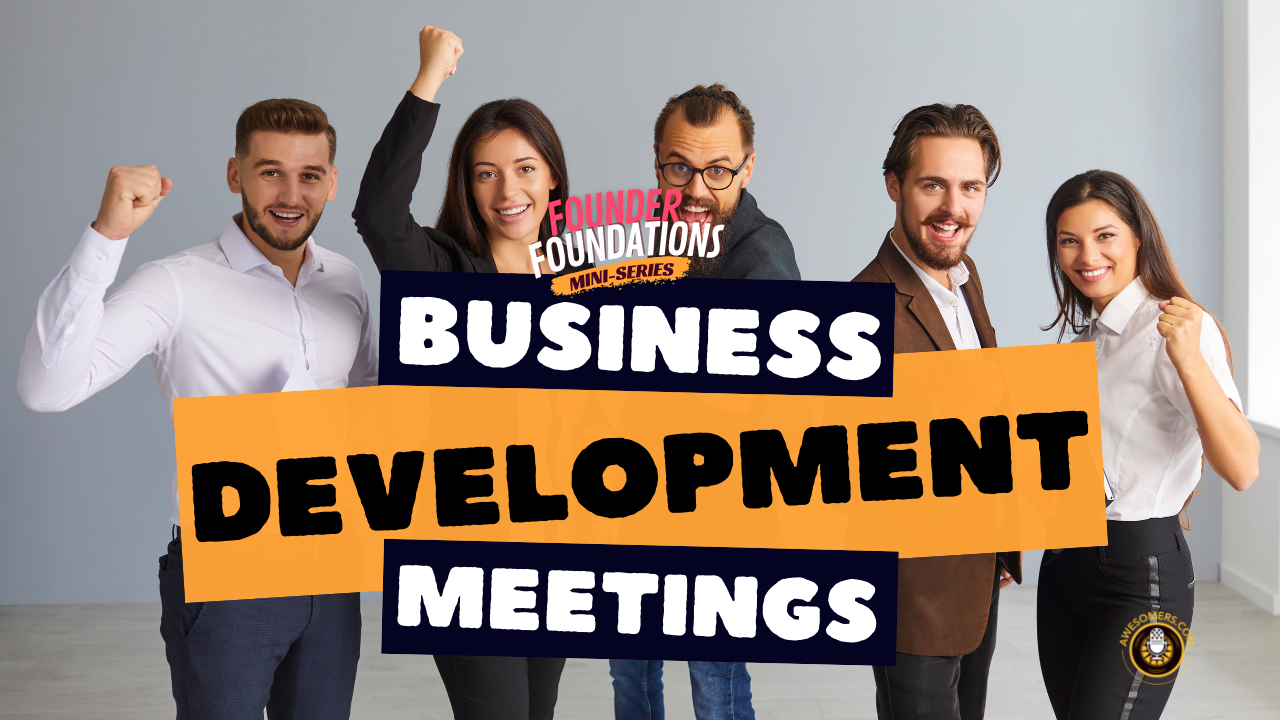 What are Business Development Meetings (BDM) and Why are they important?
In today's episode, Steve will walk us through what BDM's are and why it is so important in every emerging organization and teams.
The goal of each meeting is to discuss other matters with the employee or team members the plans they have for each week, roadblocks that hampers them to move forward and accomplish a certain task, career development, and ask questions and get direction to navigate the responsibilities and tasks an employee is and will be working on.
BDM's are also good time for Manger-Employee to ask what they consider to be their strengths and weaknesses. Ask if there are things you haven't demonstrated yet that they're looking for, and what each of the parties need to learn to do well.
Ready to start your Team BDM's? Then, join us today for another fruitful session with Steve!

For more Awesomers podcast episode, click https://awesomers.com/podcast
If you have not subscribed to the Awesomers YouTube channel yet, press that SUBSCRIBE button https://www.youtube.com/@awesomers
If you are also on SoundCloud, follow Awesomers SoundCloud by pressing that FOLLOW button https://soundcloud.com/awesomerspodcast