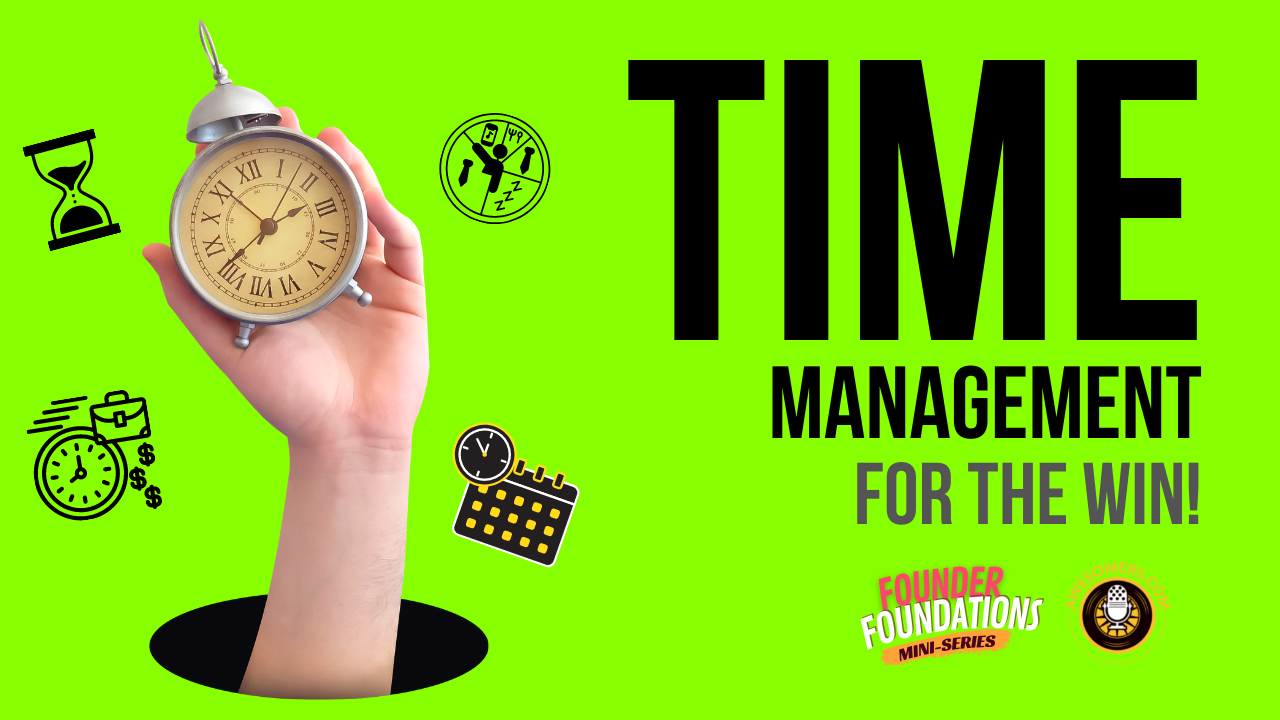 It is sad to say goodbye but we know this is not a Goodbye for us. This is last episode to wrap up 2022 - saying goodbye to 2022 and saying hello to 2023.
Time Management is one of the valuable ways to say hi and hello and welcome 2023 with a bang! in this last and final episode of Founder Foundations, Steve talks about Time Management as the process of organizing and planning how to divide your time between different activities.
Get it right, and you'll end up working smarter, not harder, to get more done in less time – even when time is tight and pressures are high.
The benefits of time management generates a lot of positive results because it can:
Decrease stress and increase productivity and efficiency
Gives you a better professional reputation
Increased higher chances of advancement
More opportunities to achieve your life and career goals When you properly manage your time, you start feeling more in control, with the confidence to choose how best to use your time
In business or in life, you will be more relaxed and have the positive thinking and be in a great place to help others reach their targets, too.
For more Awesomers podcast episode, click https://awesomers.com/podcast
If you have not subscribed to the Awesomers YouTube channel yet, press that SUBSCRIBE button https://www.youtube.com/@awesomers
If you are also on SoundCloud, follow Awesomers SoundCloud by pressing that FOLLOW button https://soundcloud.com/awesomerspodcast