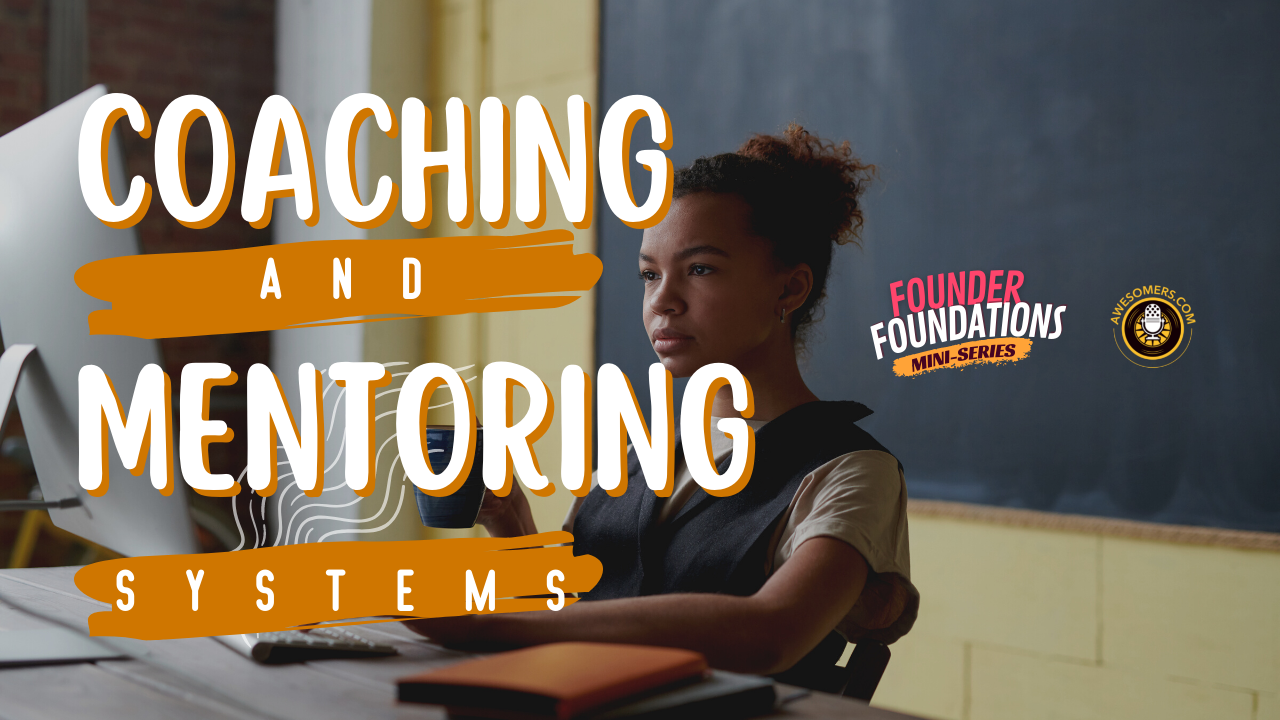 Coaching and Mentoring - What does that mean?
In this episode, Steve will share with us what his thoughts are about Coaching and mentoring an employee and why it will make them more valuable to your organization so they can develop, hone and enhance their skills—both professionally and personally.
By being interested in the growth of your staff, you're showing them that you care about their progress. And this can increase their loyalty to you.
According to https://www.researchgate.net/publication/, "Coaching aims to enhance "self propelling force" of an individual to work effectively. Whereas, the mentor has expertise to guide and influence other individuals in a positive way, that leads to the development of an employee's career in an organization."
As Founder, by coaching and mentoring your employees, you'll engage them on a more personal and professional level. The special attention they receive from you - not just their boss but their mentor will make them feel more valued. You are the catalyst to helping your employees achieve goals, employees will be encouraged to keep working hard and providing value.
We are more than a Podcast - WE ARE A MOVEMENT!
For more Awesomers podcast episode, click https://awesomers.com/podcast
If you have not subscribed to the Awesomers YouTube channel yet, press that SUBSCRIBE button https://www.youtube.com/@awesomers
If you are also on SoundCloud, follow Awesomers SoundCloud by pressing that FOLLOW button https://soundcloud.com/awesomerspodcast