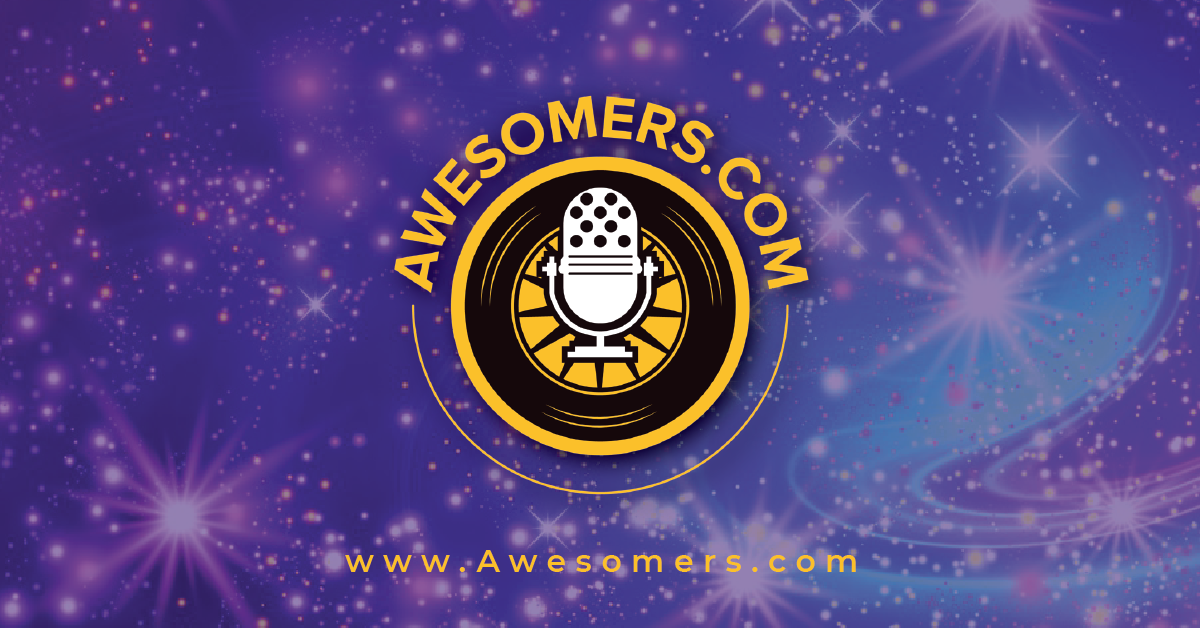 Sourcing with Steve
Welcome back to the Sourcing in India mini-series where Steve Simonson takes you through a series of discoveries, observations and lessons about sourcing in India specifically, but with far reaching strategies that work for sourcing anywhere in the world.
In Part 1 we talked about the culture shock of landing in India, especially after covid, and the interesting sights, sounds, and yes – even smells that you can not miss when sourcing. These are part of the fun.
In Part 2 the focus was on the cold hard reality that actual effort is required if you want actual results. You can't hack experience. You can't defy the laws of physics. However, the results of work can have wild ROI as we discovered in Part 2.
Today I want to talk about an overview of sourcing best practices and why process matters. Further I will leave you with my final observations about sourcing in India and give some shout outs to some of those that helped make the trip possible.
Part 2 included the sourcing process developed by my company SymoGlobal.com over the last 20 years and which we still use today at ProductSavants.com. That is a process that should be reviewed and adapted to your own company if you do anything related to private label or brand building product development and sourcing.
Today I want to highlight and review aspects of that process to be sure you are applying your own critical thinking to some of the most important aspects of the sourcing process. But first let me remind you how I can travel the world without interruption without losing my mind. I find places that are nice, comfortable, and familiar. AND AFFORDABLE.
As you consider traveling I urge you to think about the methods of travel to combine the comforts of home and do so without fiscal constraints that are reasonable to YOU and your own company. As an example my average cost per night was less than $130 USD in India and I had the very best places possible with free food and drinks throughout my stay. My airfare from Seattle to Delhi was less than $2400USD for business class the entire way. My point is that luxury and comfort are important to sustain the pace over the long haul you must be a good financial steward of your resources. Remember that every unnecessary expense reduces your valuation. 😉
Now let's talk about the sourcing process to be sure everyone is on the same page:
🏁 Start with the Outcome You Desire
Your objective is not to travel for the sake of travel. Your outcome is not to add a country to your bucket list. The outcome you desire is a winning product that can be built with economic fundamentals, quality aligned with the target customer, and ideally provide a long term strategic edge to your brand vs. your competitors. At a minimum if you can not gain an edge you must at least keep at par with your competition! So your pre-requisites include: Already having the product idea that you need to validate and already knowing some baseline economic expectations. This means you have an idea of the cost, price and gross margin on the item before you ever consider leaving the office.
💡 Know Your Requirements
Having an overview of the requirements and expectations is critical before you get too deep into the sourcing process. If you don't know what kind of quality your customer expects or the level of quality that your competition currently provides – you are not prepared. Study the reviews of competitors to help you understand the expected standards from the customer and also the challenges that your competitors have faced so that you can pre-engineer those solutions. As you gain experience you will add more and more specifications to your requirements list. One of the items we are searching for in India on this trip has over 50 individual data specification for a single product. Although when you first begin you typically won't have such an exhaustive list you should be aware that every aspect of your product must be articulated to the supplier. Assumptions are your fault and will ALWAYS lead to disappointment.
🖌️ Provide Diagrams
China has been easy, I would argue too easy, for crappy specifications to come to life. When we first begin a product line we may not know all of the details. China says, "just send a photo" and we can do it. But providing something that looks like something else doesn't always give the end customer the expected results with the product. So if you can provide drawings or better yet CAD designs for your new product you will have far more consistent results. You may be able to get away without using them, but over time you will see the ROI from having them is unbelievable.
🆘 Request for Quote (RFQ)
Once you have the details sorted you are ready to start getting quotes. We prefer the systemic RFQ process using Parsimony.com software which helps manage the product development process for many companies including my own. This creates a more consistent experience for potential partner factories and allows a team to collaborate and manage everything online. However, the RFQ process itself is not important as the idea of getting multiple inputs about price, materials, and other feedback about your expectations. Some factories will try to convince you to change to meet their own convenience of production and other factories will tell you warnings about your selections. This is a critical part of the process to discuss and understand each aspect of the quotation – NOT JUST THE PRICE. You may also include the sample process as part of this phase which we always create sample POs so that we can track everything. The more volume and people you have involved the more you will understand why process is critical.
✅ Trust, but verify.
Once you pick the winning factory you need to decide what steps ned to be taken to validate the factory claims. You can send a third party inspector to do a factory audit – which can include many kinds of requirements. For example you can have the company review the number of staff, revenue, factory equipment even with appropriate photos, make and model, and upkeep descriptions. You can go further with criteria that may include environmental claims, safety, social responsibility, working and living conditions and on and on. Process control claims like ISO 140001 or the like are often 100% fake in China and for that matter other places. We have found in India that the larger companies making the claims are following excellent process controls which are generally an indicator of the commitment to consistent quality in a factory.
🔨 Tooling and Master Samples
As you gear up for production you need to consider any molding and tooling required for your projects. This can take time and there is an investment required. Sometimes it makes sense to offset that investment against a future order quantity and other times it's better to simply pay for the molds/tooling/etc… IF YOU DO PAY AND YOU OWN THE MOLDS OR TOOLS –> store them at a third party location. During production the third party can bring the appropriate equipment to the factory and following production it can be returned to the third party for storage. Over time some factories can earn your trust and become the trusted custodian of that proprietary equipment, especially public companies in western countries, but I have watched molds paid for by others used by unscrupulous factories to sell to other customers. It's not awesomer.
🏭 Production
Once you are ready to move into production it's useful to confirm any of the details that seem vital to the successful outcome of your product. Any discussions you had during the RFQ and Tooling that are not written – NEVER HAPPENED. You must include anything important in the PO in my opinion. This is why our PO process allows for revisions and tracks each change. The raw materials timing, the production timing, and any packaging or pre-shipment inspections should find their way onto a calendar for each PO so you know what is happening. Our manufacturing and logistics teams share a calendar that show all POs in production and in many cases we track the raw materials arrival at the factory to anticipate any delays that may occur if the upstream components face delays. Factories are often reticent to give you bad news. My policy is give me the worst news the fastest so we can start working on a solution. Once production and appropriate inspections have occurred your product moves into the logistics process from the manufacturing process. Now you can track and ultimately start selling the results of your hard work.
Sourcing in India
India itself does not change these standards. There may be unique ways that you must adjust your communication or other process details, but the core systems remain intact. Many factories in India are very welcoming and accommodating, but I would highly encourage you to beware of the YES WE CAN problem that exists worldwide – but is worst in Asia. Here's a book recommendation to learn how to deal with factories in general, but especially in China: Poorly Made in China
In China more often than not if you ask a factory, "Can you do this?" they will say, "Yes we can."
That answer is also easy to come by in India.
However the actual meaning to the phase Yes We Can varies and includes these ranges of meanings:
Sure, no problem we do it all the time

Probably, it kind of looks familiar

*@$! No. That's way outside of our skillset.

I don't know what you're saying so I'm saying yes.
It is the responsibility of the sourcing person to not just speak and hear what they are saying. You must listing to the intonation and if possible watch the body language. You should make it easy for them to understand what you want. Telling them long winded stories about this or that will have 0% impact on your final results.
Asking them if they understand specific words can be helpful to loop back in the conversation and avoid any miscommunications. I would highly recommend avoiding slang and other language nuances that are very difficult for non-native speakers to understand.
While English is a much more universal language in India you should never assume the individual region you are working in has sufficient English skills. India is an extremely large country with massive differences between each region and many many many languages throughout the country.
India is not homogeneous. Not even a little bit. That adds to the flavor of the food and the people. you should not expect people in the southern part of India to behave or manage their business the same ways someone in the north operates.
These differences may be nuanced at times or blatantly obvious at other times, but the point is that you should adapt to those differences on your own and not expect them to adapt to you.
Summary
As I bring this to a close I want to thank members of the SymoGlobal global team, but especially Bhawna Sharma and her friends and network of resources who helped make my trip easier. The elaborate and complex planning and coordination was something that I could not have ever done myself and it all went flawlessly.
Additionally a very special thanks to Meghla Bhardwaj for her valuable network and introductions which will help us pave the way toward some systems and process localization that are vital in any country we do serious business in.
When we do on site sourcing and travel my number one tangible goal is to find winning products we can bring to market that will provide benefit to the factory and profitable business to my companies.
We have found multiple tangible opportunities on this journey from plastic injected molding products, metal works of all kinds, flooring, carpeting, interior decor, doors, panels, and much more.
Those tangible results are important and allows us to quickly understand that the potential ROI on this trip investment has very clear odds of success.
However, it's the intangible, it's the relationships that are the real long term ROI. I have no doubt that the network of a couple dozen people will geminate into dozens more and eventually hundreds of closely held relationships and people that we can collaborate with and rely on – AND try to serve in our own ways. Those dividends, people dividends, have the potential to 10x or even 100x our tangible investment ROI. That's the point of coming here. That's the point of treating people the same way you want to be treated. That's the point of doing what needs done, when it needs doing.
India has been a memorable experience to be sure and there are many lessons that are more subtle and nuanced than I have time to share. But this much is certain when the question inevitably comes up: Can India be a viable alternative to sourcing to China? That answer is a resounding YES.
There are some categories that China will remain the leader in. There are many more than India will develop the adjacent and upstream supply chains and components within India which will give it the power to control it's own destiny.
While China may have enjoyed an extraordinary development over the previous two decades, India has the demographics and the potential to enjoy a golden century of unrivaled progress. The political questions about policy, and will to improve infrastructure, etc… are problems for another day.
Today I am optimistic that India can serve the US markets, especially the east coast ports and the EU and UK markets are even easier for India to make an immediate impact on.
I welcome your comments and encourage you to join the Empowery ecommerce cooperative now and help us help you.