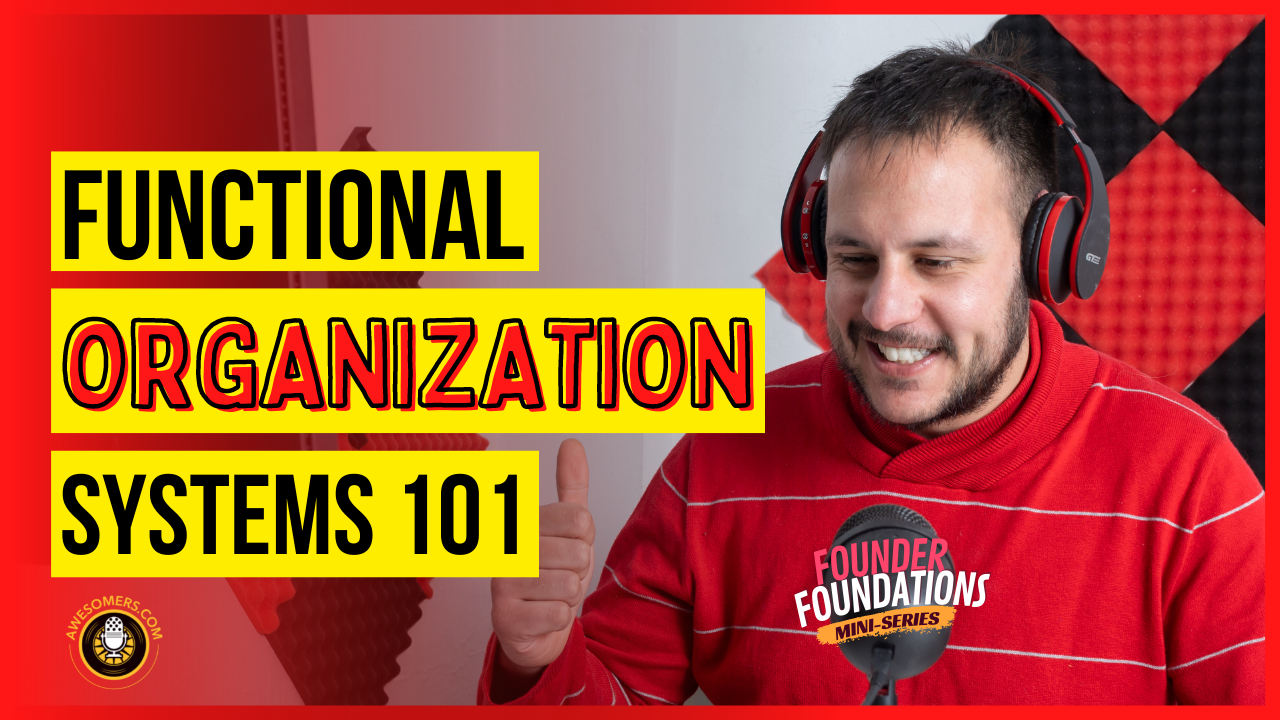 WHAT IS A FUNCTIONAL ORGANIZATION AND ITS TYPE?
In this episode, Steve will walk us through the different types and functions of an organizational structure and why is it important to organize a company into different departments based on the area of expertise.
The main advantage of having a Functional Organization is that each department focus on one area of work and specialization where each team and staff becomes more productive because they have the ability and skills to accomplish what they do. each employee is accountable to clear lines of management and with these comes clarity to understand their roles and others' roles.
Get ready to put your headphones on and learn the basics of Functional Organization.
For more Awesomers podcast episode, click https://awesomers.com/podcast
If you have not subscribed to the Awesomers YouTube channel yet, press that SUBSCRIBE button https://www.youtube.com/@awesomers
If you are also on SoundCloud, follow Awesomers SoundCloud by pressing that FOLLOW button https://soundcloud.com/awesomerspodcast