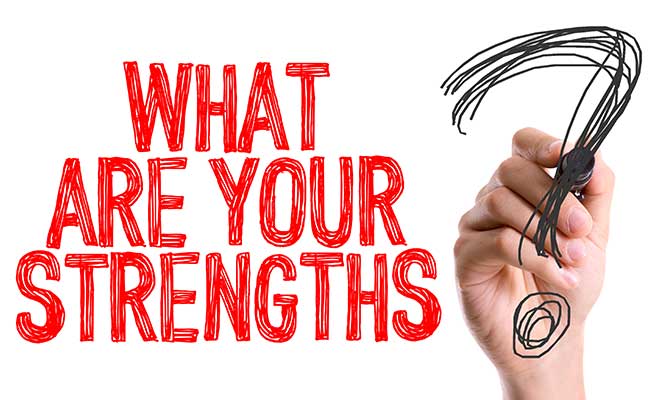 EPISODE 161 AWESOMERS.com Podcast for Entrepreneurs, Creators, Thinkers, Geeks and those who aspire to become just like them.
---

---
Evergreen ChatBot Flow Templates
---
PODCAST SHOW NOTES
SHOW NOTES:

Do you want to reduce your employee
attrition by up to 73%?
Today on the Awesomers.com podcast we want to talk about the most important natural resource you have in business: people.
Let's focus on how to grow your company by leveraging the strengths of the individuals in your company instead of concentrating on what's wrong with them.
Michael Pinkowski from Go.Be.Strong. joins Steve to talk about the most impactful cultural system that can work in any business: Strengths-Based Leadership.
Starting with a simple assessment Entrepreneurs can first know themselves and start learning how to harness and develop their own strengths and THEN help they key team members do the same thing. This process takes work, but the payoff can be extraordinary.
If you want to grow from $1M a year in sales to $10M a year in sales or even $50M a year in sales - the dirty little secret is that it will take people to create a real sustainable business with equity. YOU as the leader have to get good at leading people.
Even if you don't like it. Even if you think you can't do it.
You can do it and you can even get good at it.
Listen to Michael and Steve talk through some of the history of the Strengths concept and how you can leverage this key system to enhance your own business today.
WEBINAR REPLAY
Consider these resources to help your business:
www.empowery.com - the non-profit member owned co-op
www.catalyst88.com - the ecommerce focused global mastermind
www.stevensimonson.com - learn more about the founder Steve Simonson
Don't forget that the Empowery eCommerce co-op is there to help you cope with the ever-changing market! If you haven't decided to join you are MISSING an opportunity.
Have you checked out KevinandSteve.com?
Do you agree with Steve's comments on today's show? Connect with us using the below or find Steve on Twitter or Instagram @stevesimonson and let him know just how wrong he is. ;)
The audience will still be able to keep in touch with the team online through the website and
the
Facebook page
.
Neither Awesomers.com nor
Steve Simonson
personally have any direct affiliate relationships. Any promotion or affiliate links are
Empowery
links provided for the benefit of that vital non-profit member owned cooperative.
Steve does own an investment interest in
SellerChatBot.co
m, Parsimony.com, and Duvall Co-op Management.