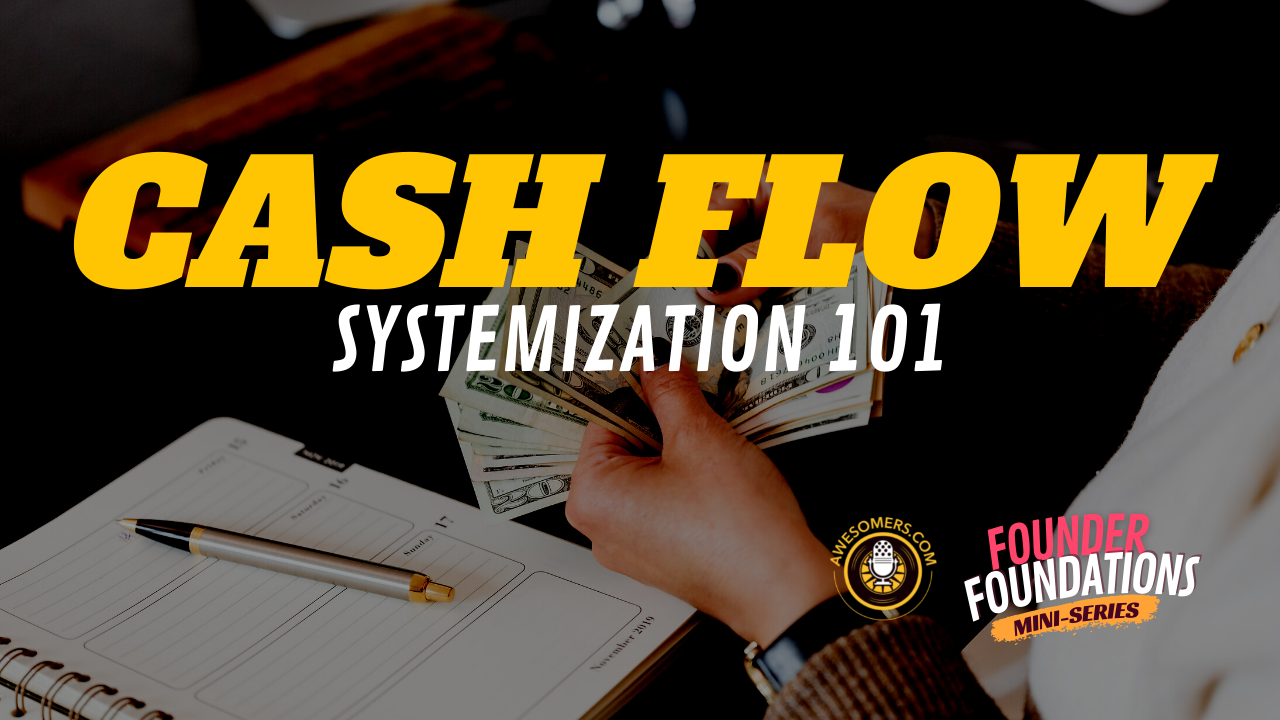 Most businesses fail because the lack of Cash Capitalization and "Cash Flow Management and Systemization" is not the most exciting aspect of their business.
In today's episode, Steve talks about Cash Flow in the deeper sense of it as this is the fuel that operates the business. Businesses stand a better chance of surviving critical business junctures when they know what cash they should have coming in and going out. This requires having a reliable forecast for future monthly expenditures while keeping track of cash on hand.
Join Steve and understand that the right cash management and awareness in place, small businesses can react to changing circumstances.
For more Awesomers podcast episode, click https://awesomers.com/podcast
If you have not subscribed to the Awesomers YouTube channel yet, press that SUBSCRIBE button https://www.youtube.com/@awesomers
If you are also on SoundCloud, follow Awesomers SoundCloud by pressing that FOLLOW button https://soundcloud.com/awesomerspodcast