Your FREE personal editor
If you are writing anything at anytime on your computer you need Grammarly. Yes, anything. Emails with bad spelling or grammar are just the
---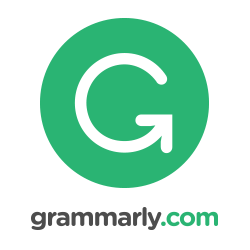 If you are writing anything at anytime on your computer you need Grammarly.
Yes, anything.
Emails with bad spelling or grammar are just the beginning of an entrepreneurs list of content created. We also create newsletters, webpage content, blogs, Facebook posts and the list goes on and on.
Grammarly is an amazing piece of FREE software that can absolutely improve your writing day to day. The software is flexible to help capture and current your writing in a number of different apps, programs, platforms and browsers. Yes windows, chrome books, macs and more can all use Grammarly.
A nice touch is the fact that Grammarly also sends a weekly report comparing your statistics for total words written, your accuracy and your vocabulary vs. other users. It is just a fun value added extra that helps keep score. That is still part of the free service.
Check out www.grammarly.com today.
---
Mark Eting is an renowned author in Online Entrepreneurship Market space.