Top 5 things to think about with a Google Adwords Campaign
GOOGLE ADWORDS TOP 5 THINGS TO THINK ABOUT When you consider running ads on Google Adwords or any other pay per click platform you need to k
---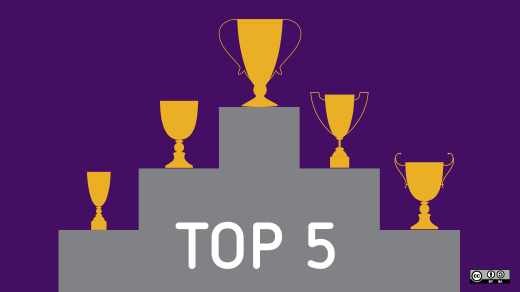 GOOGLE ADWORDS TOP 5 THINGS TO THINK ABOUT
When you consider running ads on Google Adwords or any other pay per click platform you need to keep the following 5 tips in mind. (these are tips aimed at the beginner.)
There is a lot to managing adwords and depending on your average ticket size and profit per sale you may have a good opportunity to drive some profitable sales.
There are a few things that I would recommend focusing on before trying to ramp up spending:

1) Optimize your landing page and sale process.
Use explainer videos, great graphics and easy to understand navigation. Make sure your site is fast. I love shopify.com as a platform. Yes it has crashed. It crashed on black friday and cyber monday in 2015, but that's life. Be sure to test different themes to see which of them convert the best with your target audience.

2) It's all about that bass. Not really it's all about Keywords.
You need to find the keywords that convert and the ones that don't and then be aggressive about using negative keywords for the low converting keywords and phrases. Using exact match and other matches types in different campaigns is very helpful to try and define the best keywords and phrases for your business. PRO TIP: Negative keywords can save you 30% of your total budget which is otherwise wasted.

3) The is an end to the Internet
Remember in PPC there is an "efficient frontier". If you try to scale up in order to skip to the end you will over spend. I had a business that we spent 100K per month on google and got 1M in sales. (Cost per Sale of $75.00 - very profitable). Then we spent 200K and got to 2M in sales. We spent 300K and got 3M in sales. We spent 400K and got 4M in sales. Then I said, "let's skip to the end!" and we spend 750K in one month and got......4M in sales. Ultimately we determined that our efficient frontier was 450K to get about 5M in sales. Remember that there is a point where the cost per sale is worth it and beyond that is not a place you want to go.

4) No Score. No Game.
Come up with key indicators to manage by. For me if I can spend $1 in ad and get $2 in gross profit then I am all in. Find your key indicators and manage to those aggressively. There are plenty of PPC management agencies who can manage and scale the account probably better than you can internally so once your spend reaches a reasonable level to warrant outside management you should consider it.
5) Quality Matters. (not size)
Focus on your quality score to lower your costs. Google has been very clear that higher page quality scores can simnifically lower your overall CPC. Depending on who you ask the cost difference between a high QS page and a low QA page can be 400% CPC. Learn more about it here at SEARCH ENGINE LAND.
At the end of the day Google CPC can be a very powerful tool or a super efficient wood chipper that you load money in one side and spit out confetti on the opposite side. How you manage this is the deciding factor between return on investment and confetti.
---
Mark Eting is an renowned author in Online Entrepreneurship Market space.