NBC News reports - Empowery Names New President
Barth Getto, an experienced technology sales and marketing executive, has been appointed President of Empowery eCommerce Cooperative.
---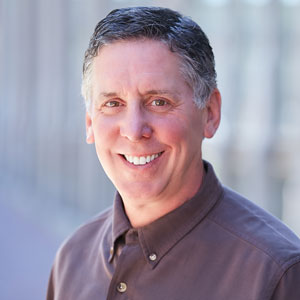 The first cooperative of its kind, Empowery offers a partnership between eCommerce business owners in which each member's success contributes to the power of the co-op.
"I'm thrilled and honored to accept the challenge of building the first true cooperative of Internet sellers," said Getto. "There's a vast community of entrepreneurs out there who can benefit from one another's experience and collective market strength."
Empowery comprises a unique platform which allows its members to harness the purchasing power of the many. Through Empowery, Internet sellers can reduce costs and increase efficiency while maintaining their business independence. Members gain access to a network of successful business owners. As a group, members share their knowledge and experience. In the process, they add valuable authority to the group. The cooperative offers support services across the entire eCommerce business process. These include purchasing, sourcing, shipping, 3PL and superior strategy techniques for co-op members.
Getto brings three decades of experience to the Presidency at Empowery. Earlier in his career, he served as President of CCA Global Partners' BizUnite Division. CCA is one of the largest privately held cooperatives in the United States. CCA's BizUnite division (now doing business as Savings For Members) is a broker of national, discounted business-to-business services for the membership of associations, franchises and cooperatives.
As a member-owned, non-profit organization, Empowery is able to deliver the majority of its profits back to its members. Patronage dividends (rebates) earned by each individual correspond to their individual purchase volume from vendors. Suitable candidates for the Empowery Cooperative include sizeable businesses with strong credit and solid business experience. Ideal members also need to believe in the values of a cooperative culture.
For more information visit www.empowery.com
---
Mark Eting is an renowned author in Online Entrepreneurship Market space.