How to build your own consumer brand...
Entrepreneurs who are focused on building an eCommerce business often consider different business models. We'll show you our favorite.
---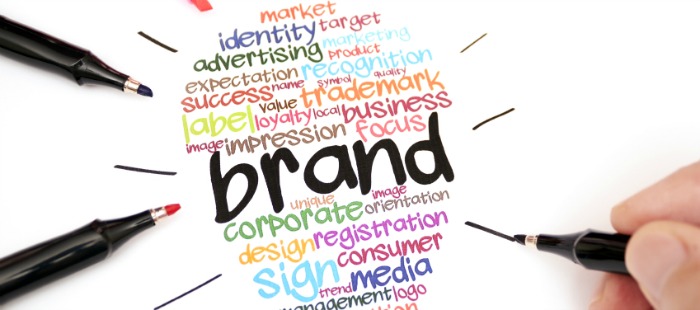 If you are considering building an ecommerce company you have likely considered the following business models:
Retail Arbitrage - This business model is most easily described as a process where you find closeouts and other deals at retail chains and then sell those at a higher price online. The products could be any brand and are one time arbitrary offers.

Wholesale Arbitrage - This model focuses on finding reliable wholesale channels to either drop ship or buy inventory from which typically focuses the business around a set of ongoing products. This could be branded items from major companies or private label.

MOD or POD - Made on Demand and Print on Demand are up and coming methods to allow a marketing effort to deliver sales while another resource will execute the printing or customization of a particular set of products for each customer which are literally made to order.

eBooks - Some entrepreneurs have created a system of ghostwriters to create ebooks for them on a steady and ongoing basis. They focus on marketing those ebooks to generate ranking and other awareness to drive revenue from Amazon in small, but steady ways. Over time these assets have the potential to create long term mostly passive income.

Brand Builder - This concept is centered around a product or series of products at first which are sourced and then improved to solve a problem in the market. All of the products are build around a new brand which is owned by the entrepreneur.
For this article we are going to focus on the brand builder business model, which has the highest potential to build equity for the shareholders of the company.
The secret to marketing eCommerce products starts at the very beginning of the process which is product selection. Once a product opportunity has been identified the very best marketers will then optimize the item title, the related benefits of using the product, which are typically shared as bullet points, and beautiful high resolution photos.
The best method to maximize sales comes from a well selected product with all of the item attributes well articulated and fully optimized. Buyers are drawn to listings, no matter which platform they are interacting with, first based on the image quality and then they are engaged by the benefits. Search engines reward listings that have descriptive titles that are relevant to the search intent of a user.
Once the perfect product has been selected selling that product on your own website is a good place to begin. The establishment of your own brand with a website will help build credibility with shoppers. When you build a website be sure to include functions that allow visitor and shopper engagement.
For example, if you use a platform like Shopify you can use apps that automatically reach out to customers after the purchase to encourage reviews. Some of the apps that are available also include tools to drive photo and video reviews which can positively impact conversion. One of the best methods to use for marketing your own products on your own website is Google product listing ads. (PLA's) This ad type allows you to focus on searchers with relevant intent and a higher likelihood of making a purchase.
Beyond your own website the marketplace platforms that exist today for eCommerce operators is a rich and potentially highly rewarding eco-system. The Amazon third party marketplace is the leader in this space. During 2017 Amazon reported over 50% of the 5 BILLION items sold on Amazon were sold by 3rd party marketplace sellers. Other marketplaces include eBay, Newegg, Sears, Rakuten, and more.
Each of the marketplaces has their own algorithm that determines your ranking among the other listings so it is vital that you understand how to optimize your listing to achieve the best ranks possible. The number one tip experts for marketplaces recommend is to maintain relevance in your listing and your product use. This may sound obvious, but in the past marketers would often "keyword stuff" their listings which would result in more visibility in searches on the platforms. However, today because the platforms are measuring relevance of items vs. search those who engage in old methods like keyword stuffing will soon find their listings unfindable.
For those brand builders it is vital to spend time on product selection and optimization to be sure the items can be found online and are of sufficient demand in the marketplace. Without demand for a particular product or the visibility of the listing it is almost impossible for a brand to get traction. Of course, it goes without saying that the product must be high quality to deliver a positive customer experience to achieve positive ratings otherwise the product will die a quick death.
Building a consumer brand is not easy, but it is so much easier today than it has ever been! Despite the challenge the potential return on investment is significant and the risks are very low on a relative basis. This makes the concept of brand building one of the best business models for entrepreneurs seeking to develop an eCommerce business.
---
Mark Eting is an renowned author in Online Entrepreneurship Market space.